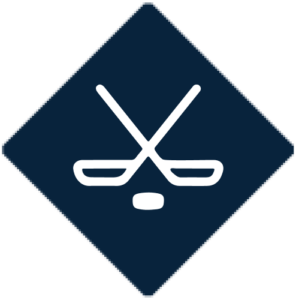 STJ Spring Tournament Series
The St. James Spring Tournament Series features five consecutive weekends of hockey tournaments for all ages and levels! Registration for our 2023 events are now open. All games are played at the St. James Flagship located just 10 miles outside of Washington, D.C. Enjoy a weekend of hockey and team bonding with our two NHL-sized ice sheets, water park, rock wall, Ninja Warrior course, trampoline park, virtual golf bays, team rooms, restaurant, and more!
Registration is available for teams and free agents.
Spring Tournament Series
| Weeks | Divisions | Dates |
| --- | --- | --- |
| Week 1 | Adult 21+ A, B, C & D | 5/19/23-5/21/23 |
| Week 2 | 10U-18U Tier II AA | 5/27/23-5/29/23 |
| Week 3 | 8U A, B, C & Girls | 6/2/23-6/4/23 |
| Week 4 | 10U-19U Tier II A & AA Girls | 6/9/23-6/11/23 |
| Week 5 | 10U-18U Tier II A | 6/16/23-6/18/23 |
Overview: No stay to play, not USAHockey sanctioned. All games are played to completion. Team awards for the 1st place team in each division. Youth events use 2023-2024 age classifications. Adult weekend is 21+. 
Games: 4 game guarantee with 5-6 game maximum
Rules: 
10U-14U: Three 13-minute periods
16U-19U: Three 14-minute periods

Adult: Three 15-minute periods
- Not a USA Hockey Event + No Stay to Play
Discounts: Multi Team Discounts Available ($100 off per team, must send 3+ teams)

Free Agents: Free agents are players who wish to participate in the tournament but do not have a team to play with. A minimum of 10 skaters and 1 goalie must register in order to create a Free Agent Team. Jerseys and socks are provided for FA's and must be returned at the conclusion of the tournament. STJ Travel Coaches will be assigned to youth FA teams. Players may be asked for a coaches recommendation to participate at the AA level.

Questions? Please email hockey@thestjames.com
| | | | | | | | | | |
| --- | --- | --- | --- | --- | --- | --- | --- | --- | --- |
| Week 1 | | | | | | | | | |
| B Level | | C Level | | D Level | | Women's D | | | |
| Veterans Hockey United | | Derry's Super Soft Birthday | | Walleyes | | Angry Beavers | | | |
| STJ Coaches | | Sekret Squirrles | | Knights | | Chesapeake Bay Lightning | | | |
| Liberty Bell Crackers | | Those Guys | | Cluster Pucks | | Jenn & Tonic | | | |
| | | Hazmat | | Team America FY | | Hot Mess Mama | | | |
| | | | | | | Polar Bears | | | |
| | | | | | | Wolves | | | |
| Week 2 | | | | | | | | | |
| | | 12U AA | | | | | | | |
| | | Strivers Hockey | | | | | | | |
| | | Trackers Delta | | | | | | | |
| | | The Donks TT | | | | | | | |
| | | DC Rockets | | | | | | | |
| | | Sportsplex Shamrocks | | | | | | | |
| | | Free Agents | | | | | | | |
| | | | | | | | | | |
| Week 3 | | | | | | | | | |
| 8U A | | 8U B | | 8U C | | | | | |
| Strivers Hockey A | | Strivers Hockey B | | Western MD Warriors Black | | | | | |
| Caps Academy A | | Frederick Polar Bears Blue | | Strivers Hockey C | | | | | |
| Jr. Black Bears A | | Western MD Warriors Gold | | Nova Ice Dogs | | | | | |
| | | Caps Academy B | | Hockey Core Selects | | | | | |
| | | Piedmont Predators | | York Devils | | | | | |
| | | Reston Raiders | | Frederick Polar Bears | | | | | |
| | | | | | | | | | |
| | | | | | | | | | |
| | | | | | | | | | |
| Week 4 | | | | | | | | | |
| 10U Girls | | 12U AA Girls | | 14U AA Girls | | 16U AA Girls | | 19U AA Girls | |
| Strivers Hockey | | Strivers Hockey | | Strivers Hockey | | Strivers Hockey | | Strivers Hockey | |
| HockeyCore Selects AA | | HockeyCore Selects | | Black Bear Selects | | Maryland Jr. Black Bears | | Piedmont Predators | |
| 1494s Hockey Club | | Wade Warriors Central 2012 | | ALSS Elite | | HockeyCore Selects | | HockeyCore Selects | |
| HockeyCore Selects A | | Frederick Flames | | HockeyCore Selects AA | | CP 61's | | NOVA Ice Dogs | |
| | | | | 1494s Hockey Club | | | | RSG Selects | |
| | | | | HockeyCore Selects A | | | | | |
| | | | | | | | | | |
| Week 5 | | | | | | | | | |
| 10U A | | 12U A | | 14U A | | 16U A | | 18U A | |
| HPOC Movement | | Strivers Hockey | | Strivers Hockey | | Strivers Hockey | | Strivers Hockey | |
| Strivers Hockey | | HPOC Movement | | Tidewater Tritons | | HPOC Movement | | | |
| Tidewater Tritons | | Tri-City Eagles | | HPOC Movement | | Reston Raiders | | | |
| Caps Academy | | Caps Academy | | Tri-City Eagles | | | | | |
| Tri-City Eagles | | | | | | | | | |
| Jr. Black Bears White | | | | | | | | | |
| Potomac Patriots | | | | | | | | | |
| | | | | | | | | | |
2022 Week 2:
18U AA Reston Raiders
14U AA Nokesville Cluckers
12U AA Springfield Snipers
---
2022 Week 3:
8U A ION Selects
8U C HockeyCore Selects
---
2022 Week 4:
10U A HockeyCore Selects
12U AA HockeyCore Selects
14U A HockeyCore Selects
14U AA STJ
16U/19U AA STJ