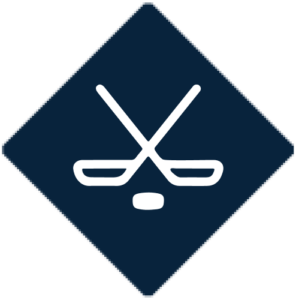 Registration for 3 v 3 opens every year on January 1st and runs through mid-March. Divisions have a maximum of either 32 or 48 spots and fill up first come first served. We recommend registering early to save your spot!
Format
Two, 25-minute run time games played every game day (60-80 minute ice slots)
Ten regularly season games plus two playoffs games. Six game days total over an eight week season.
Two points for a win, one point for a tie, zero points for a loss.
Cross-ice games are played at every level.
Players register as individuals and are placed onto teams by STJ Hockey Staff.
Goalies rotate through teams every game.
No coaching
Rules:
60-second shifs maximum.
All Penalties result in a penalty shot.
Standard USA Hockey rules
Penalties can be assessed for players consistently taking shifts longer than 60-seconds.
No checking at any level
No slap shots
When a goal is scored, the scored upon team should remove the puck from the net and restart gameplay from behind their own net.