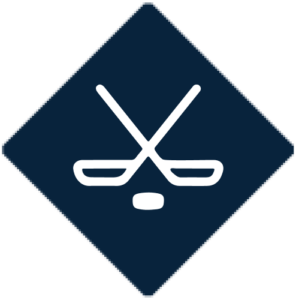 STJ Membership is not required to participate in the hockey program. Members of The St. James receive 20% off fees, clinics, private and semi-private lessons, stick and puck, camps and tryout fees. Players must have an active membership by September 1st, 2022 and hold their membership throughout the hockey season to receive the membership discount.
Please contact Latasha Thomas-Jacobs if you are interested in becoming a member of The St. James at Latasha.thomas-jacobs@thestjames.com.
6U Mini Mites
8U Cross Ice
10U Cross Ice
10/12U Full Ice
14/16U Full Ice
19-Week Season

Evaluation Skates will take place over 9/10 & 9/11

Regular season practices and games will begin on 9/17 & 9/18

Playoffs or season ending games 2/25 & 2/26
| | |
| --- | --- |
| ACC Fall Classic Weekend | 11/5/2022-11/6/2022 |
| Thanksgiving Break | 11/26/2022-11/27/2022 |
| Winter Holiday Break | 12/24/2022-12/25/2022 & 12/31/2022-01/01/2023 |
| MLK Weekend | 01/14/2023-01/15/2023 |
| Presidents Day Weekend | 02/18/2023-02/19/2023 |
No practices or games will be held over the following weekends:

*Camps and lessons will be available during the above off dates.
A typical house league weekend includes practice on Saturday and a game on Sunday. Away games will be added for divisions with two teams. When away games are played, those games replace STJ ice time. Travel time for away games will be 60-minutes at most. For divisions with four or more teams (typically 10U/12U), games will be against other STJ House League teams.
8U
15-25, 60-Minute Weekend Practices
10-15 Weekend Games
Season Ending Jamboree
10U Cross Ice
15-25, 60-Minute Weekend Practices
10-15 Weekend Games
Season will conclude with two full ice games
10U/12U Full Ice
20-25, 60-Minute Weekend Practices
15-20 Weekend Games, three 14-minute periods
Playoffs
14U/16U Full Ice No Contact
15-25, 80-Minute Weekend Practices
15-20 Weekend Games, three 15-minute periods
Season will conclude with regular games, playoffs will be played if the division has four teams.
At STJ Hockey we aim to provide a positive structured learning environment for our student-athletes; an arena that fosters personal growth, character, and athletic development. Ultimately advancing quality individuals who are prepared to lead on and off the ice. Our program is committed to the development of all student-athletes by placing an emphasis on: 
Quality coaching;

Fundamental skill development through proper instruction and repetition; 

Instilling values of character, integrity, sportsmanship, and teamwork;

Having fun

Respect the game and all involved including but not limited to; teammates, coaches, opponents, referees, parents, and arena staff
House hockey is a large time and financial commitment. We expect our players to attend every practice and every game. Hockey is the ultimate team game requiring the commitment of each individual for the betterment of the entire group. While we understand rec hockey may not be your players first priority, we require clear and consistent communication if players will be unable to attend practices and games.
| Division | Non-Member | Member | Non-Member Goalie | Member Goalie |
| --- | --- | --- | --- | --- |
| 6U | $750 | $600 | N/A | N/A |
| 8U | $750 | $600 | N/A | N/A |
| 10U Cross Ice | $750 | $600 | N/A | N/A |
| 10U/12U Full Ice | $1,250 | $1,000 | $1,000 | $800 |
| 14U/16U Full Ice | $1,250 | $1,000 | $1,000 | $800 |
*Only full-time 10U-16U full ice goalies are eligible for the goalie discount. *Payment plan information available below.
In addition to the cost above there is a transaction fee taken by our technology provider. The percentage is 3.75% for all credit card transactions and 2.5% for all ACH transactions. The fee can be avoided by paying via check IN FULL by September 1st, 2022. Checks should be made payable to The St. James and mailed to The St. James, 6805 Industrial Rd. Springfield, VA 22151 or dropped in the check deposit box located in the hockey office.
House League Fees Cover:
Practices

Games

House League Jersey

House League Socks

Professional Coaching and Pristine Facilities
The St. James House League requests volunteers for the following positions for each team each season:
Team Manager

Penalty Box Attendants

Score Clock Operators

Locker Room Monitors